CANINE RESPIRATORY ILLNESS UPDATE – 12/3/23
Awesome Dawgs is monitoring the information and advice shared by the PA Dept. of Agriculture. It is the opinion of some Veterinarians that it is not a mystery illness but rather a new strain of Kennel Cough. Cases have first appeared in PA this past week and are too few to develop a consensus or collective opinion on diagnosis or treatment.
We are recommending clients:
• Follow the advice of their Veterinarian
• Be sure all vaccinations are current
• If your dog has a compromised immune system, minimize contact with other dogs
• Bring your own water source to the Dawg Park
• Exercise caution and stay informed about this illness
THE DAWG STORE HOLIDAY HOURS
Saturday 12/24 (Christmas Eve) – 9am-3pm
Sunday 12/25 (Christmas) – CLOSED
Saturday 12/31 (New Years Eve) – 9am-3pm
Sunday 1/1 (New Years Day) – CLOSED
Monday 1/2 (Inventory) – CLOSED
Awesome Dawgs has decided to provide our customers a simple shopping experience by offering all of our awesome in-store merchandise online. You can shop for your dogs while sitting right next to them on your sofa. They can look over your shoulder and pick out cool stuff, too!
Log in to shop.awesomedawgs.com, sign up for an online account using the email you provided for in-store purchases, put selected items in your cart, and pay. Your order will be ready for pick-up within 24 hours (we do not ship orders) We will notify you by email when your order is complete.
Questions? Contact us at 610-750-6868.
SCOUT RECOMMENDS
Designer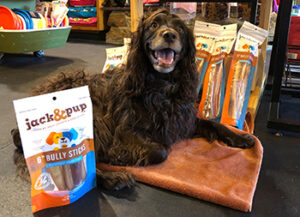 JACK & PUP BULLY STICKS
Jack & Pup Bully Sticks are sourced from grass fed, free range cattle; raised without any added hormones or antibiotics, resulting in a healthier and better tasting treat. They are all natural, 100% digestible, support healthy teeth and gums, are thick and long-lasting, naturally odor free and fresh.
THE DAWG STORE carries 6 inch and 12 inch Bully sticks sold individually and also in multi packs (5 pack of 6 inch and 3 pack of 12 inch)
Mention SCOUT and you will receive 10% off JACK & PUP BULLY STICKS, only at The Dawg Store, for the next week.
Offer expires Wednesday, December 13.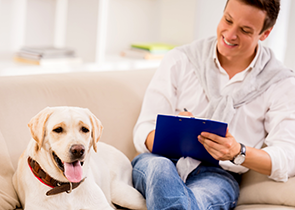 REGISTRATION FORMS
Join a class?
Play in the park?
Find everything you need to get started!