THANKS FOR YOUR CONTINUED SUPPORT!
Many small businesses like Awesome Dawgs struggled to stay alive during Pennsylvania's pandemic lock-down. Some didn't make it. We were lucky, thanks to you. But another closure could spell disaster for us and many other small busninesses. Please don't let small businesses like ours slip away. If we work together, we can help stop the spread of COVID-19.
If you have traveled to a state that is on the travel quarantine list, please quarantine yourself for 14 days before returning to class, the park or store. Wear a mask everywhere on the Awesome Dawgs campus, and be sure it covers your nose and mouth. Stay at least 6 feet away from one another. Do not crowd the store. Do your part to keep us all healthy and to help save small businesses. We cannot survive without your support.
UPDATED MASK REQUIREMENTS
As per Governor Wolf's mandate, we are requiring that masks be worn at all times when visiting Awesome Dawgs. "With this order, signed under Dr. Levine's authority under the Disease Prevention and Control Act, masks must be worn whenever anyone leaves home. The order takes effect immediately." https://www.governor.pa.gov/wp-content/uploads/2020/07/20200701-SOH-Universal-Face-Coverings-Order.pdf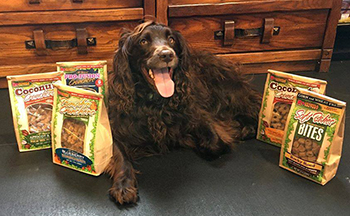 SCOUT RECOMMENDS 2 HOUNDS
K9 GRANOLA FACTORY TREATS
Mention "Scout" to receive
10% OFF, this week only!
(expires Wednesday, September 23)
ASTRO OFFER - AT THE DAWG STORE
Treat Planet (the maker of Etta Says! Treats) has partnered with Astro Loyalty to offer some awesome flash sales!
This week's special:
Buy One Get One Free on Etta Says Eat Simple! Freeze Dried Treats (Duck, Lamb, or Turkey flavors) *Limit 2 per customer
The special runs from 9/21-9/27/2020. ... See MoreSee Less
NATIONAL DOG WEEK - SEPT 20-26
It's a celebration of dogs, what they mean to people and the ongoing task of improving life for all dogs.
National Dog Week was founded in 1928 by Captain Will Judy, a former publisher of Dog World Magazine and a dog judge. He created National Dog Week to educate all dog owners in their responsibilities to their pets and to their communities.

A few ways to celebrate:
• Go for a walk
• Buy you dog something special at THE DAWG STORE
• Visit THE DAWG PARK?
• Donate or Volunteer at a local shelter
• Most of all, remember that your dog is a treasured family member that deserves to be celebrated! ... See MoreSee Less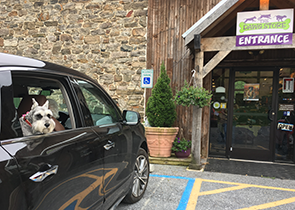 STORE HOURS
taeadmin
2020-06-14T19:58:00+00:00
 STORE HOURS
Mon – Thurs  |  12-8pm
Fri  |  12-6pm
Sat-Sun  |  9am-5pm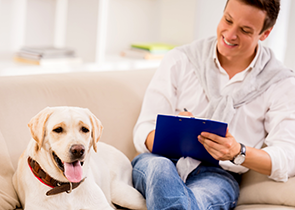 REGISTRATION FORMS
taeadmin
2019-11-17T17:19:05+00:00
REGISTRATION FORMS
Join a class?
Play in the park?
Find everything you need to get started!