With so many of us shopping online these days, Awesome Dawgs has decided to simplify your shopping experience by offering all of our awesome in-store merchandise online.
It's easy! All you need to do is log in to shop.awesomedawgs.com, sign up for an online account using the email you provided for in-store purchases, put selected items in your cart, and pay. Your order will be ready for pick-up within 24 hours. We will notify you by email when your order is complete. You can pick up your order in the store or wait in your car for one of our staff to bring it out to you. We'll give you a paper receipt at your request, load your order into your car, and you can be on your merry way. Please note: we do not ship orders.
The Dawg Store online allows you to shop for your dogs while sitting right next to them on your sofa. They can look over your shoulder and pick out cool stuff, too!
Questions? Contact us at 610-750-6868.
PRIVATE TRAINING
We are not conducting in-home visits for private training until further notice as a result of the increase in Covid 19 infection rates in our County. All private training sessions will be conducted at our facility with strict personal protection equipment and sanitation standards enforced.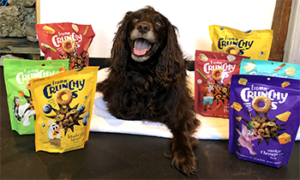 Mention SCOUT and you will receive
10% off FROMM CRUNCHY O's!,
6 oz and 26 oz party bags,
only at THE DAWG STORE, for the next week.
(offer expires April 14)
We LOVE ❤️ PUPPIES 🐶 at Awesome Dawgs!
A new group of puppies met for their first group training on Saturday. Kaia Blu and Buoy Bai, Roo, Elly, Nala, and Rocco arrived, all curious and quite excited about their new adventure!
Bonding with your puppy is critical to a life-long relationship based on trust and mutual appreciation.
...

See More

See Less
CONGRATULATIONS, ASTRO MYERS, this week's TOP DAWG!
ASTRO will receive an awesome prize package and gift certificate from Awesome Dawgs for being this week's winner!
More about ASTRO:
• AGE: 1 year
• BREED: Standard Poodle
• FAVORITE ACTIVITY: Playing Tag with my Fur-siblings and long hugs with my humans.
• FAVORITE FOOD: Duck feet, trotters, bleh!
• FAVORITE PLACE (besides Awesome Dawgs): My BFF Spinner's house, he's a seeing eye dog!
• BEST TIME EVER: When my webbed feet floated me across the sandy beach. Who knew!
• MOST TROUBLE I EVER GOT INTO: When I ate Mom's Monks of New Skete Puppy Training Book; I suppose that's why I'm here?
Does YOUR DAWG want to be a TOP DAWG too? Submit an application on our website: awesomedawgs.com/topdawg
...

See More

See Less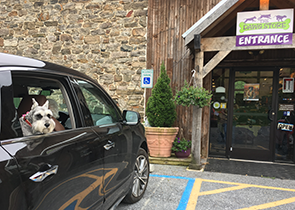 STORE HOURS
taeadmin
2020-06-14T19:58:00+00:00
 STORE HOURS
Mon – Thurs  |  12-8pm
Fri  |  12-6pm
Sat-Sun  |  9am-5pm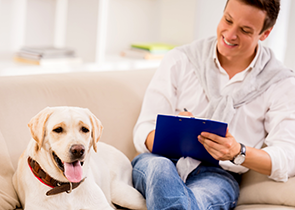 REGISTRATION FORMS
taeadmin
2019-11-17T17:19:05+00:00
REGISTRATION FORMS
Join a class?
Play in the park?
Find everything you need to get started!