With so many of us shopping online these days, Awesome Dawgs has decided to simplify your shopping experience by offering all of our awesome in-store merchandise online.
It's easy! All you need to do is log in to shop.awesomedawgs.com, sign up for an online account using the email you provided for in-store purchases, put selected items in your cart, and pay. Your order will be ready for pick-up within 24 hours. We will notify you by email when your order is complete. You can pick up your order in the store or wait in your car for one of our staff to bring it out to you. We'll give you a paper receipt at your request, load your order into your car, and you can be on your merry way. Please note: we do not ship orders.
The Dawg Store online allows you to shop for your dogs while sitting right next to them on your sofa. They can look over your shoulder and pick out cool stuff, too!
Questions? Contact us at 610-750-6868.
PRIVATE TRAINING
We not conducting in-home visits for private training until further notice as a result of the increase in Covid 19 infection rates in our County. All private training sessions will be conducted at our facility with strict personal protection equipment and sanitation standards enforced.
THANKS FOR YOUR CONTINUED SUPPORT!
Many small businesses like Awesome Dawgs struggled to stay alive during Pennsylvania's pandemic lock-down. Some didn't make it. We were lucky, thanks to you. But another closure could spell disaster for us and many other small businesses. Please don't let small businesses like ours slip away. If we work together, we can help stop the spread of COVID-19.
>> Read what we are doing to help contain the Coronovirus at our facility.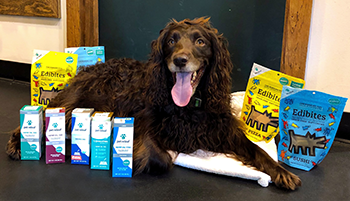 SCOUT RECOMMENDS
PET RELEAF PRODUCTS
Mention "Scout" to receive
10% OFF, this week only!
(expires Wednesday, November 25)
AWESOME DAWGS TRAINING
Dogs in Mary Jo's Thursday 6:00 Level One class include Mazzy, Cooper, Penny, Teagan, and Reyna. They are learning to focus, sit, down, wait, leave it, drop it, loose-leash walking and come when called. ... See MoreSee Less
AWESOME TRAINING
Ella, Zuko, Sunny, Maggie, and Liesel are enjoying meeting new friends and learning new skills in Steph's Thursday 6:00 Level One class. ... See MoreSee Less
BLACK FRIDAY WEEKEND 🖤 at THE DAWG STORE
Grab them before they're gone - a few specials left on Monday!

ASTRO OFFERS:
• SOJOS - Buy 2 Get 1 Free Sojos Simply Treats - Beef, Lamb, or Turkey. Limit 1 per customer (valid thru 12/4)
• HONEY I'M HOME - $2.00 off Honey I'm Home Advent Calendars (valid thru 11/30)

FOOD SALES:
• FROMM Coupon Offer - Buy any size bag of Fromm, get 1 small bag of Fromm food free. Coupon available via Fromm email signup at www.frommfamily.com/offer/f2097. (valid thru 11/30) ... See MoreSee Less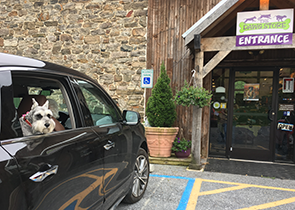 STORE HOURS
taeadmin
2020-06-14T19:58:00+00:00
 STORE HOURS
Mon – Thurs  |  12-8pm
Fri  |  12-6pm
Sat-Sun  |  9am-5pm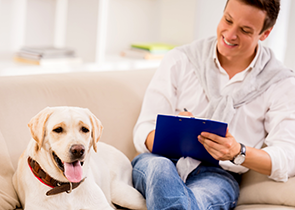 REGISTRATION FORMS
taeadmin
2019-11-17T17:19:05+00:00
REGISTRATION FORMS
Join a class?
Play in the park?
Find everything you need to get started!